DREAMS OF CREATION
MARCH COMPETITION
MIRREE
NEWS
ORIGINAL ART
OUTBACK ARTIST
PAINTING
PAINTINGS
WIN
WORLDWIDE EXPOSURE
March Competition Giveaway...Who wants to win...
It's that time of the month again & who wants to WIN, click on the link for your chance to win another one of Mirree's FREE Prints.Remember to smile & celebrate your ...
Read more
Welcome to the best shopping experience for Contemporary Aboriginal Art by Mirree. 
Award winning Artist Mirree offers the best Contemporary Aboriginal art for the best gifts in Australia, shipped all around the world from Mirree's home to yours.
INDIGENOUS ART CODE MEMBERSHIP
The Indigenous Art Code maintains standards for dealings between Dealers of Indigenous Art and Artists. It ensures fair and ethical trade in Artwork and transparency in the process of promotion and sale of Indigenous Artwork. Art by Mirree is a registered member of the Indigenous Art Code.

Supply Nation is Australia's largest national directory of Aboriginal and Torres Strait Islander verified businesses, only businesses which have Aboriginal Certification are members. Art by Mirree is a registered member of Supply Nation.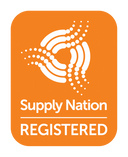 © 2023 Art by Mirree you are not permitted to copy, reproduce, republish, distribute or display any of the information on this website (artbymirree.com.au) without our prior written permission.